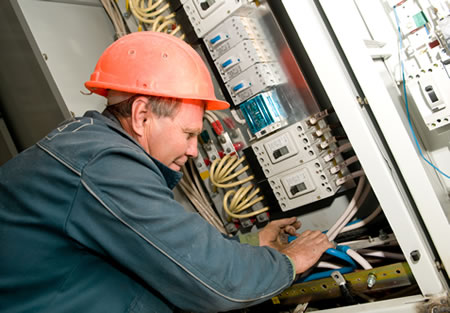 Chaney Electric provides the most extensive list of quality commercial service and repair offerings in North San Diego County. It doesn't matter how much you do if you don't do it right and Chaney Electric does it right! We guarantee our work and will beat any written estimate by 10%.
Take a look at our services listed below and then let us know how we can help you. And remember, At Chaney Electric, "We're not happy with it until you are happy with it!"
Electrical Repair & Maintenance
New Construction
Tenant Improvements
Remodels & Alterations
Fluorescent Ballast Repair
Electrical Troubleshooting
Lighting Repair & Removal (all-types)
Amp Service & Upgrades
Meter Upgrades
Fuse Boxes
Fuse Replacement
Code Violation Corrections
Rewiring/Short in System
24 Hour Emergency Service
Back Up Generators
Equipment Hook-Ups
Equipment Disconnects
Electrical Installation
Electrical PowerInternet & Phone Cabling
Main Panel & Sub Panel Installation
Intercom Speaker Systems
Motion Lights
Commercial Lights & Power Outlets
220V Plugs – Commercial Kitchens,
Warehouses & Workshops
Recessed Lighting
Trade Show & Showroom Lighting
Exterior Building Lighting
Suspended Lighting Systems
Parking Lot Lighting
Security Systems & Lighting
Closed Circuit Security Cameras
Flood Lights
Fire Alarm System Circuits
Smoke Detectors
Additional Circuits and Circuit Relocation
Contact Chaney Electric Now For Your Commercial Electric Needs!