We Install Electric Vehicle Charging Stations
You can plug an electric car into a regular old outlet, but it's not recommended! Manufacturers of Electric Vehicle charging stations say it's best to hire an experienced, licensed electrician for home installations.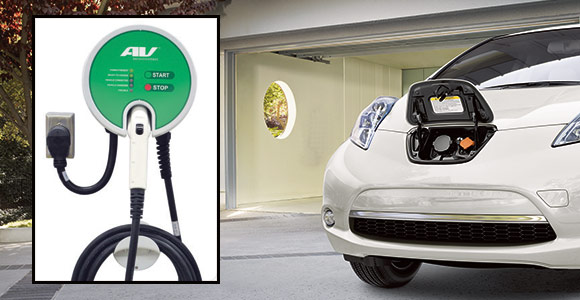 As an independent electrical contractor, we can charge less than a car dealer will. You'll want to make sure you get a charging station installed before or immediately after purchasing an Electric Vehicle, we're available for appointments 7 days a week.
Did You Know
Each home is different and requires a compatible electric vehicle (EV) charging station. When the station is installed correctly, most Electric Vehicles average a cost of about 4 cents a mile. If your house is not equipped to handle the extra load of a charger, you'll be dealing with an even bigger project. It means cutting off power to the house and installing a new meter and breaker panel. You'll also need to consider the age of your garage and its distance from the house.
In most instances, though, an electrician will be able to properly wire your garage from the get go. After installation we recommend you check with your utility provider – most offer incentives and bill discounts for Electric Vehicle owners.